RAILWAY MAINTENANCE EQUIPMENT
NEOTEC constantly strives to be one step ahead, constantly innovating to improve Performance, Ergonomics and Safety within working methods. Since the mid 90's, NEOTEC has always gathered first hand information concerning the needs of the developing railway networks and infrastructures in terms of the evolution of vehicles and working methods. Indeed, the spirit of innovation and the know-how of the company, coupled with launching projects hand in hand with some of  the rail industry's  key players, have allowed NEOTEC to market several 'bestsellers' which have been highly acclaimed by customers operating on some of the biggest sites worldwide.
Our intelligently designed vehicles combine both performance and safety. Once again NEOTEC signs the pledge of reliability, environmental compliance and global quality.
LIGHT ROAD RAIL VEHICLES (MEWPs)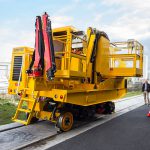 ELAN D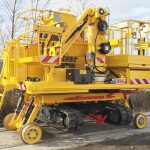 ELAN C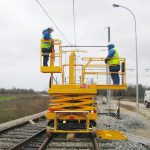 ELAN X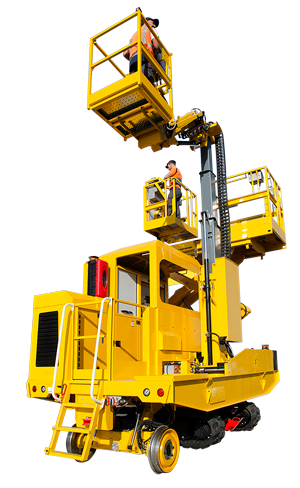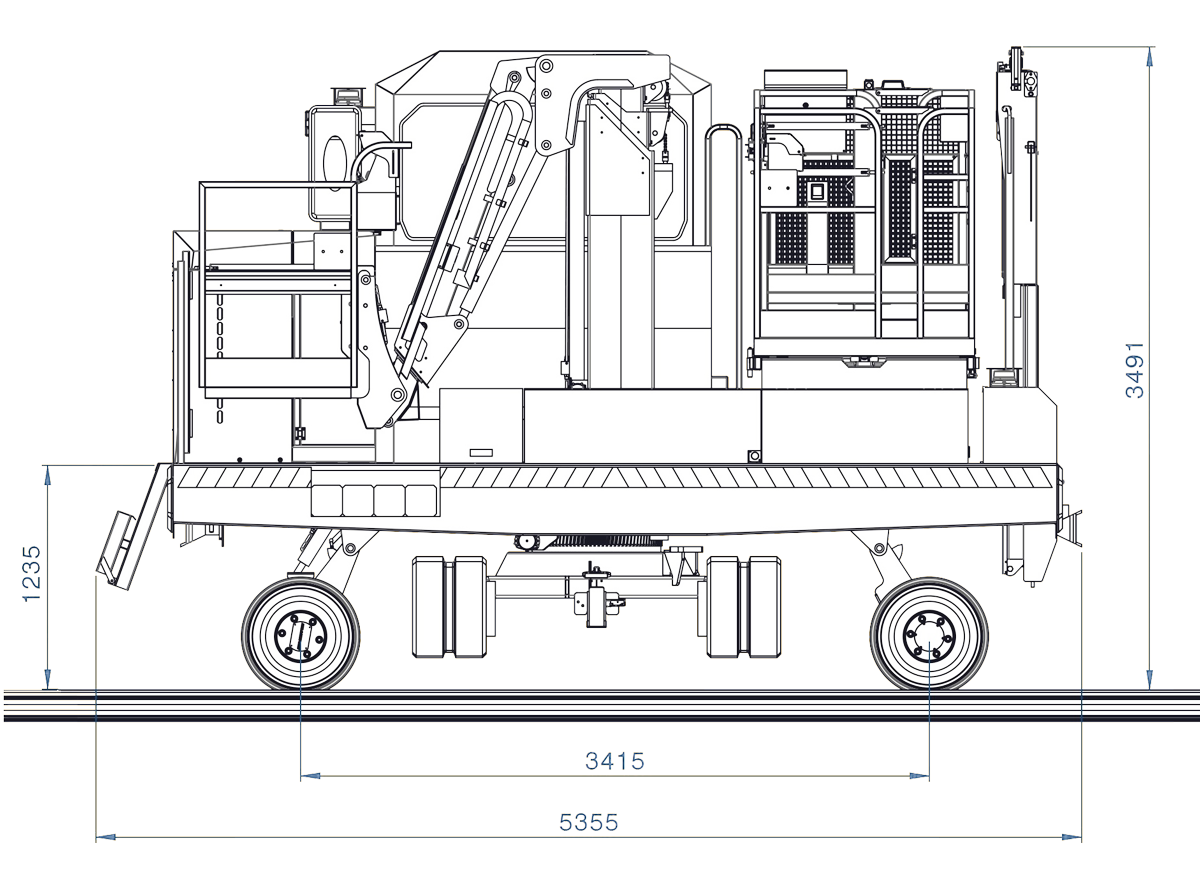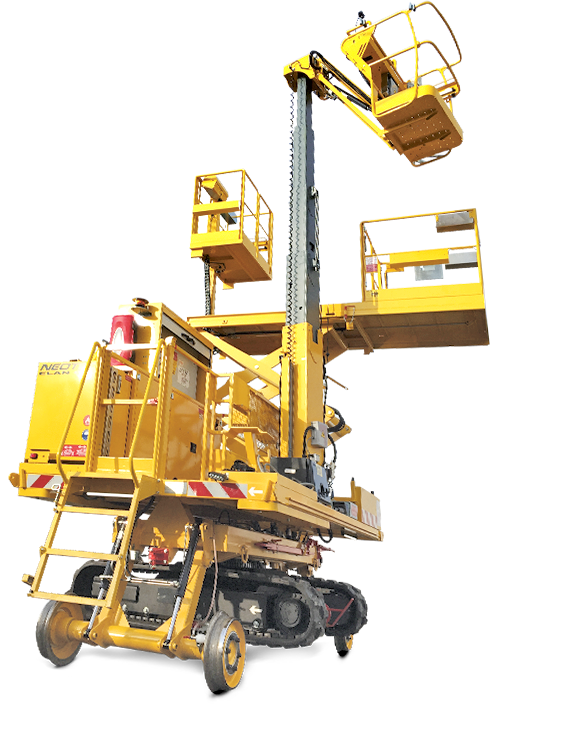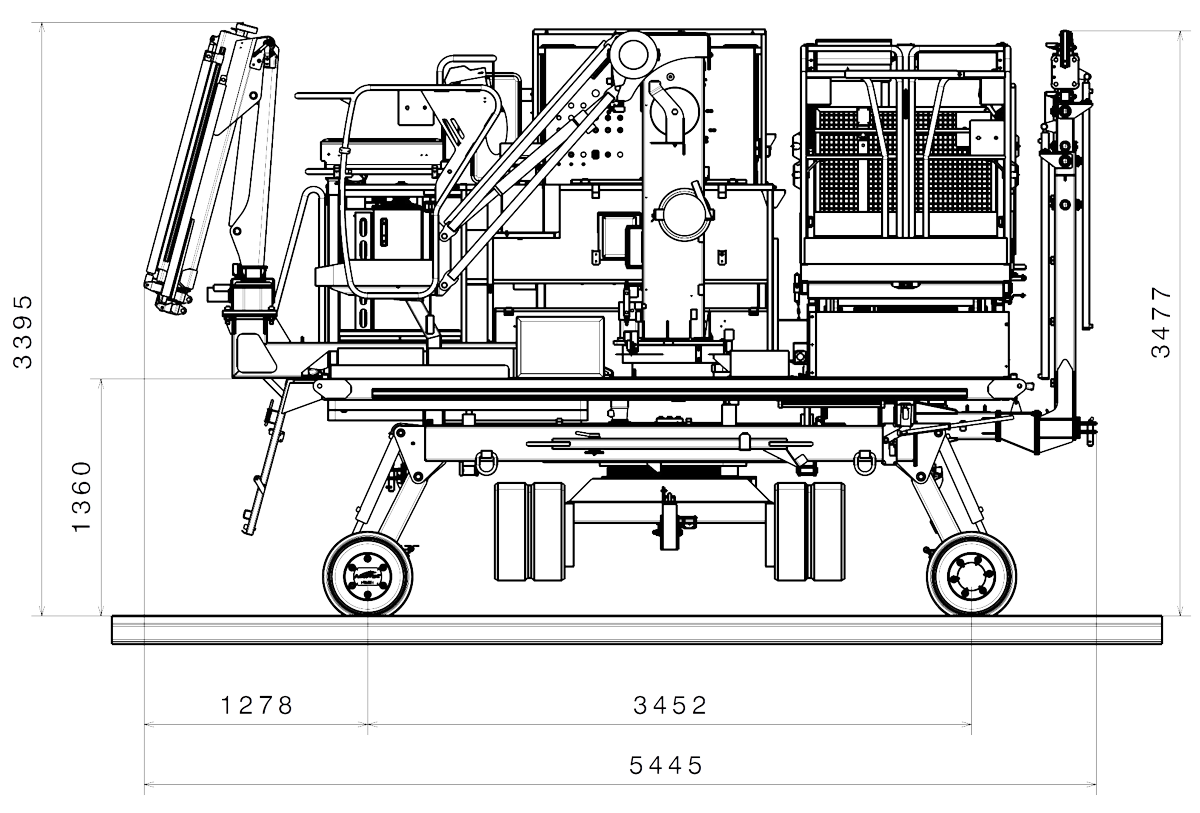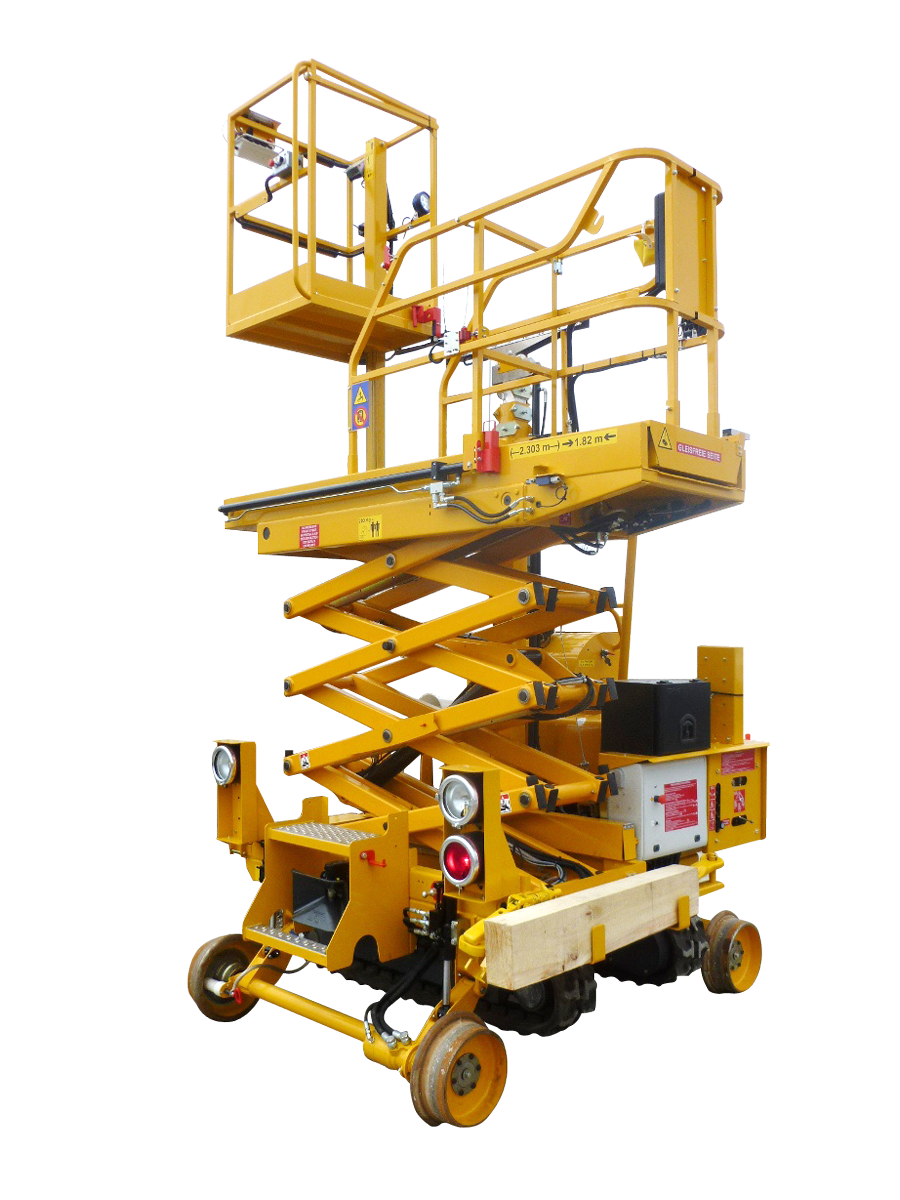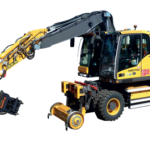 EXCARAILER 235LR
EXCARAILER 235LR
The new EXCARAILER 235LR has been designed by NEOTEC in co-operation with Volvo Equipment based on their 150E. This roadrail excavator meets the requirements of the most demanding railway construction and renewal works while preserving the best stability and compactness in its class. The two-cab design offers the best in term of comfort and safety.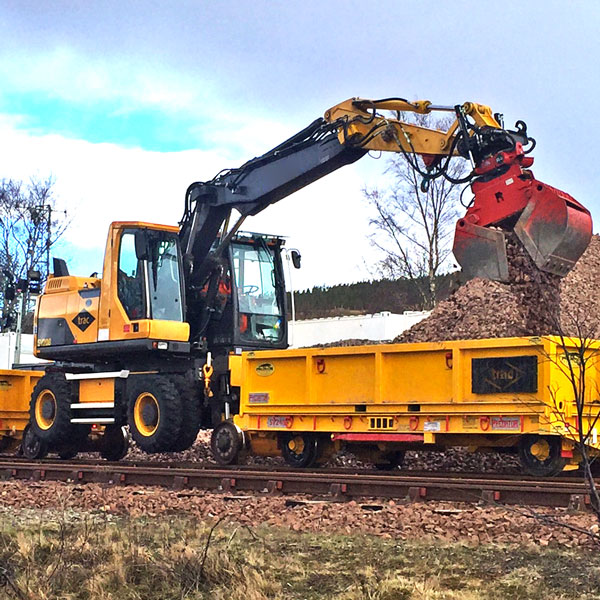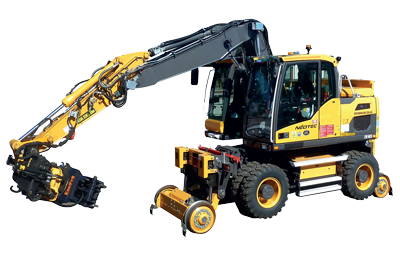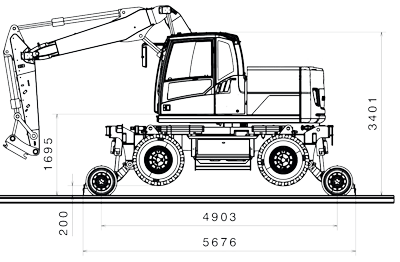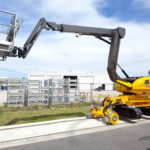 SKY C14
SKY W16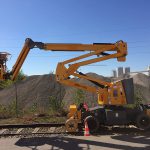 SKY 150e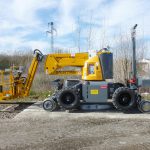 SKY 120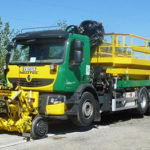 CITYRAILER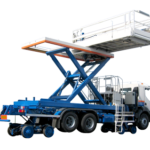 UNICAM
CITYRAILER
The concept of the X-RAILER 6x4 chassis enhances productive outputs using a variety of modular equipment options mounted on a base unit for an easy on/off tracking and provides safe access when constructing or renewing railway catenary networks. This combination with the NEOTEC's hydrostatic railway driveline, provides the X-RAILER with the best in terms of rail stability with exceptional carrying capacity.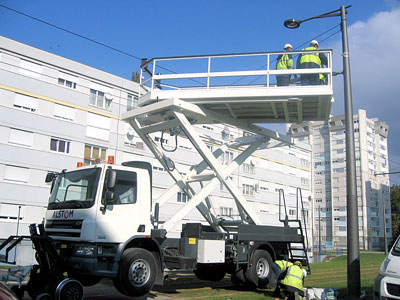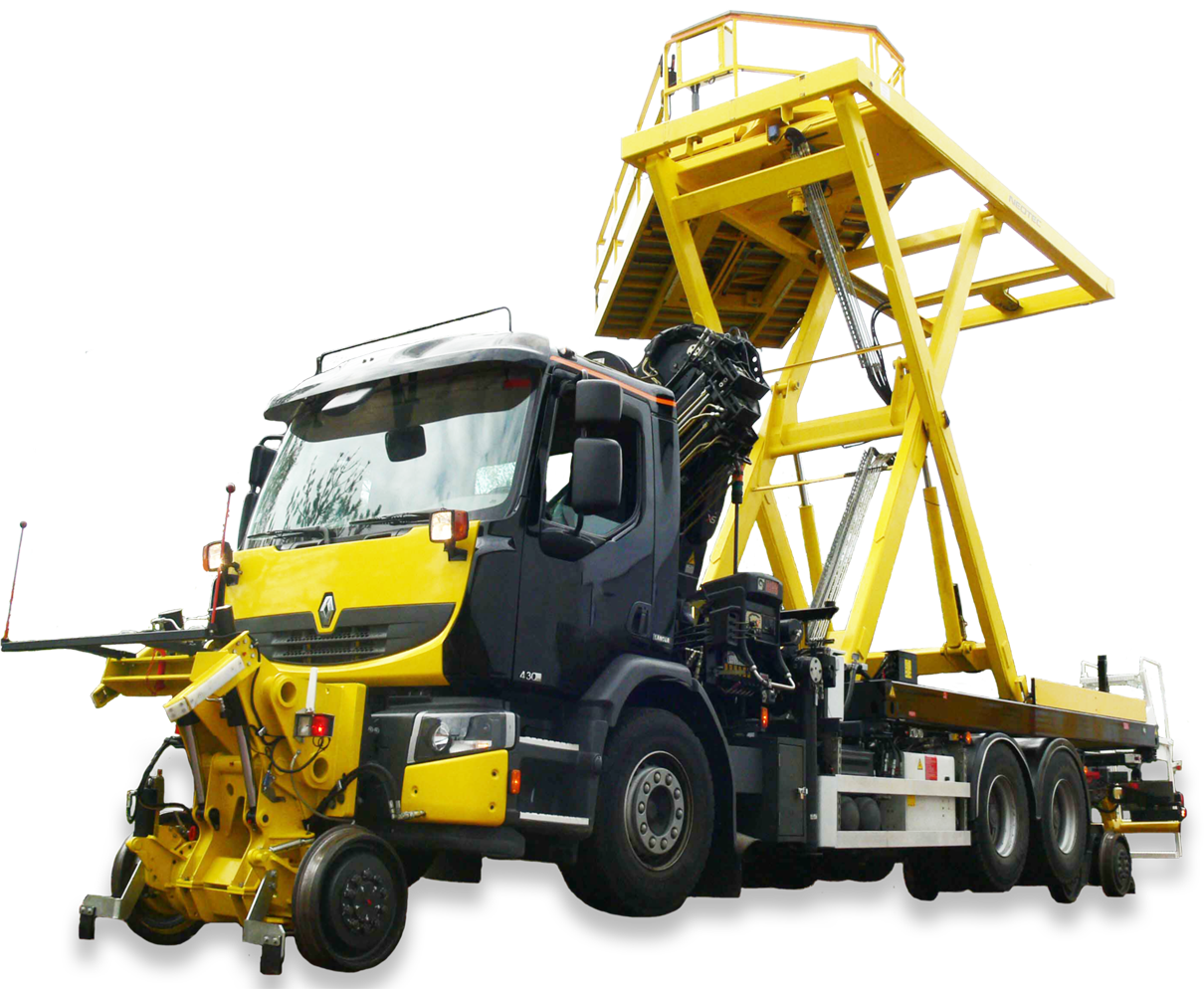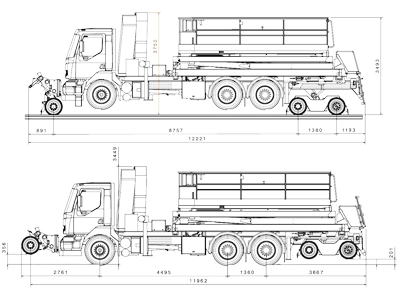 UNICAM
The UNICAM is an heavy duty RR truck, available in 6x4 or 8x4 configuration, designed to support high performance modular equipment, such as scissor platform, lifting basket, crane or winding unit. The UNICAM chassis is designed to receive twist-lock modules. The Hi-Speed NEOTEC's hydrostatic railway driveline (over 60 kph) gives the UNICAM the best in terms of flexibility. The 2 NEOTEC BGV 16.60 bogies grant first class rail guiding stability and safety thanks to anti skidding and anti blocking wheel control. The Bogie concept allows GW on rail up to 32t.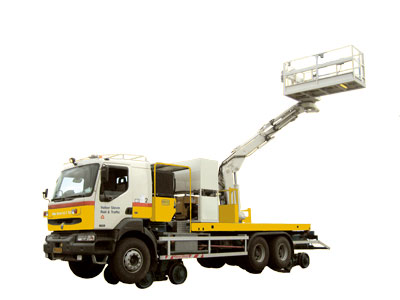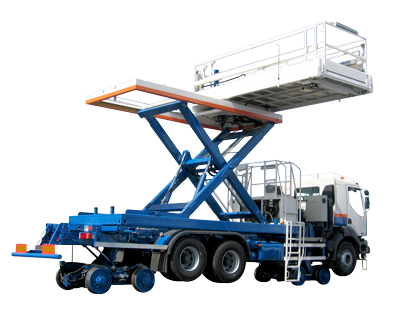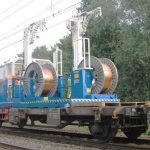 WINDING IN/OUT NEMOS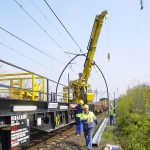 ULTIMEX RAILWAY CRANE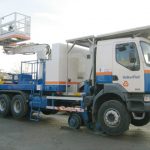 DELTA LIFTING BASKET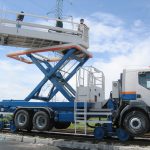 GAMMA PLATFORM
ROAD RAIL & RAILWAY CRANES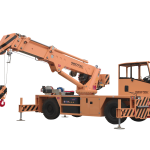 MOBILE CRANE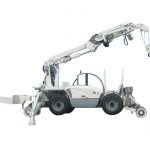 MULTIRAILER
MOBILE CRANE
> Contact us for more information.
MULTIRAILER
> Contact us for more information.