ENGINEERING /MANUFACTURING/ AFTER SALES SERVICE
NEOTEC's 3 key phases guarantee high performance Road Rail vehicles
RAIL AND AEROSPACE MATERIAL ENGINEERING
Néotec, driving innovation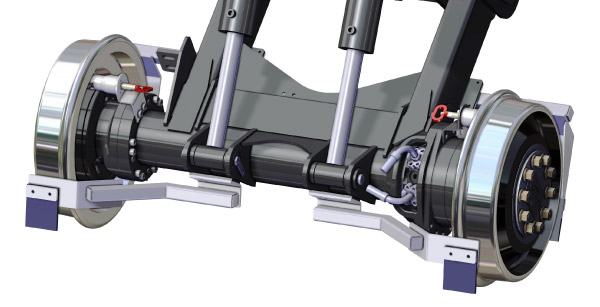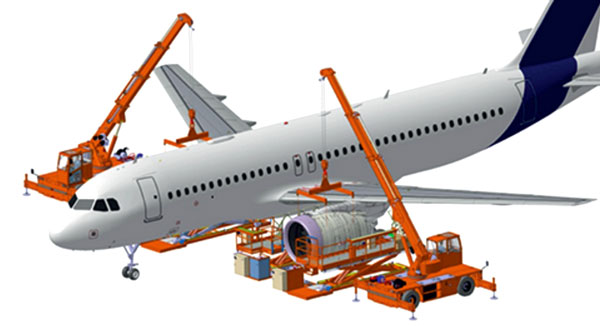 Agile and innovative NEOTEC is a concentration of technical skills and know-how which are, today, mainly dedicated to rail..
Right from the start, NEOTEC has always been turned towards analyzing needs, designing and manufacturing prototypes and through this, has over the years, built up a team of multi-skilled technicians whose mission is to boost the company's creative process.
Going beyond its range of standard products NEOTEC also addresses complex issues offering custom made equipment, designed and manufactured according its customers specific requirements.
Every single project is carried out with the most rigorous metrology. The results of the analyses and the technical choices have to be approved at every single stage of the process thus guaranteeing reliability right from the drawing board. Years of working with leading
international manufacturers has shaped our unique approach to developing and qualifying our products and services to meet the most demanding standards. This approach coupled with ongoing customer support right from square one, guarantees the performance and the reliability of the products.
NEOTEC's engineering culture ensures reliable and adaptable products every time.
MANUFACTURING ROAD RAIL VEHICLES
One step forward in the world of industry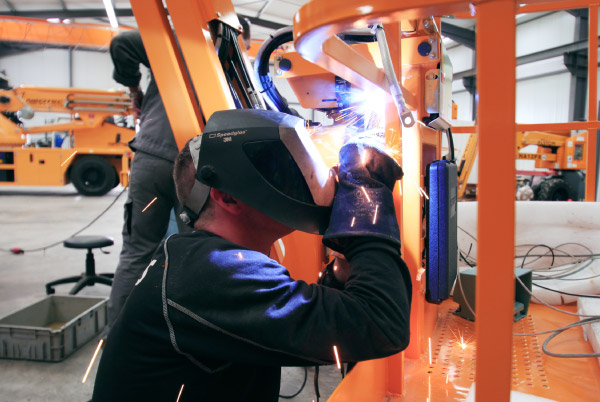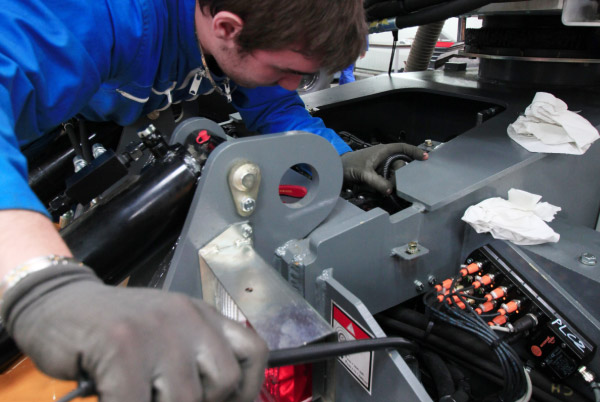 With its steady growth over the last 4 years NOVAERA, the group's new parent company wishes to take NEOTEC that step further providing it with the means to strengthen its privileged partner status, especially with its rail customers.
NEOTEC's British Branch NEOTEC EQUIPEMENT GB Ltd set up in 2010 is now booming and NEOTEC is looking to assemble vehicles closer to and for the British and Scandinavian markets there by 2017.
Located in Canada since 2011, NEOTEC INNOVATION INC ensures the biggest part of the railway axle range production as well as that of equipment more specifically adapted to the North American market.
In 2016 the new French production unit, set up to support the existing dynamic skilled resources, also benefits sales as well as product reliability by enabling NEOTEC to increase its global manufacturing potential to 120 vehicles a year. This new allocation of resources enables NEOTEC to better meet its customer's needs and to put together differentiating offers adapted specifically to each to market while meeting both deadlines and quality requirements whatever the order may be.
Faithful to the company's quality commitments every single vehicle that leaves the NEOTEC production line undergoes run-in and functional tests under actual operating conditions. Thus NEOTEC vehicles are operational immediately on delivery to the customer's work site.
Working in close collaboration with HAULOTTE, MANITOU, VOLVO, and with its 500 vehicles in use throughout the world, coupled with 25 years of innovation and ongoing improvement, plus its strategy for excellence which has convinced many customers abroad; NEOTEC can boast being among the leading companies on the rail market.
Behind every good product is an efficient after sales service.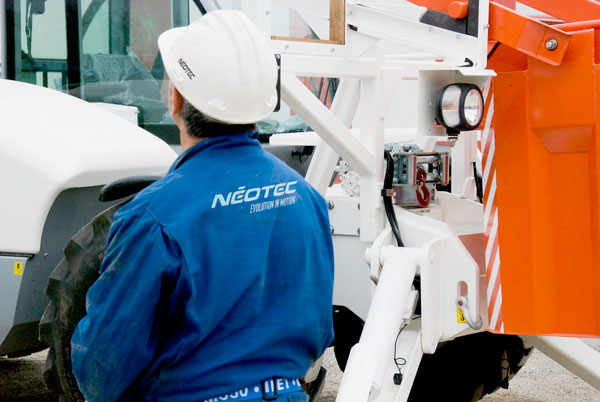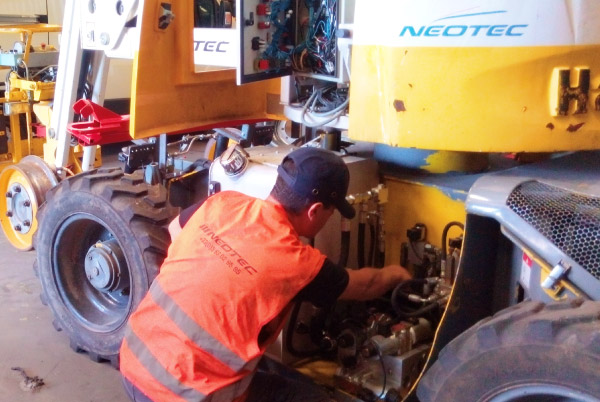 Since 2008, Néotec has staked on its customer's global satisfaction through setting up an organization entirely turned towards servicing the road rail vehicles and the equipment in use.
This organization offers complementary services to provide answers to the customer's demands.e la clientèle :
Specific training programmes
Mobile after sales service technicians
On-line technical support
Fleet maintenance management
Repairs, reconditioning, up-grading
Short, average or long term road rail vehicle hire.
For NEOTEC is convinced that Global Quality is crucial to efficient customer support and to ongoing improvement concerning its products and its After Sales Service so NEOTEC is even more strongly committed to its quality system than ever. Hence in addition to having obtained the ISO 9001-2008 certification, NEOTEC has also obtained certification from the British and French public operators to who NEOTEC is an official supplier.
NEOTEC's After sales service relay center, set up in the Ile de France area in 2015, the structures set up in Great Britain and Canada, plus the arrival of the first 'connected' vehicles and the introduction the online spare parts catalogue all bear witness to the After Sales team's will to be even more responsive, even closer and even more attentive to the customers and their needs, thus enabling them to optimize their work methods.
The group's new parent company, NOVAERA has invested in developing the Service team's resources with the provision of a workshop dedicated to repairing and updating vehicles.
Day after day NEOTEC demonstrates its will to support its customers making NEOTEC products the obvious choice.